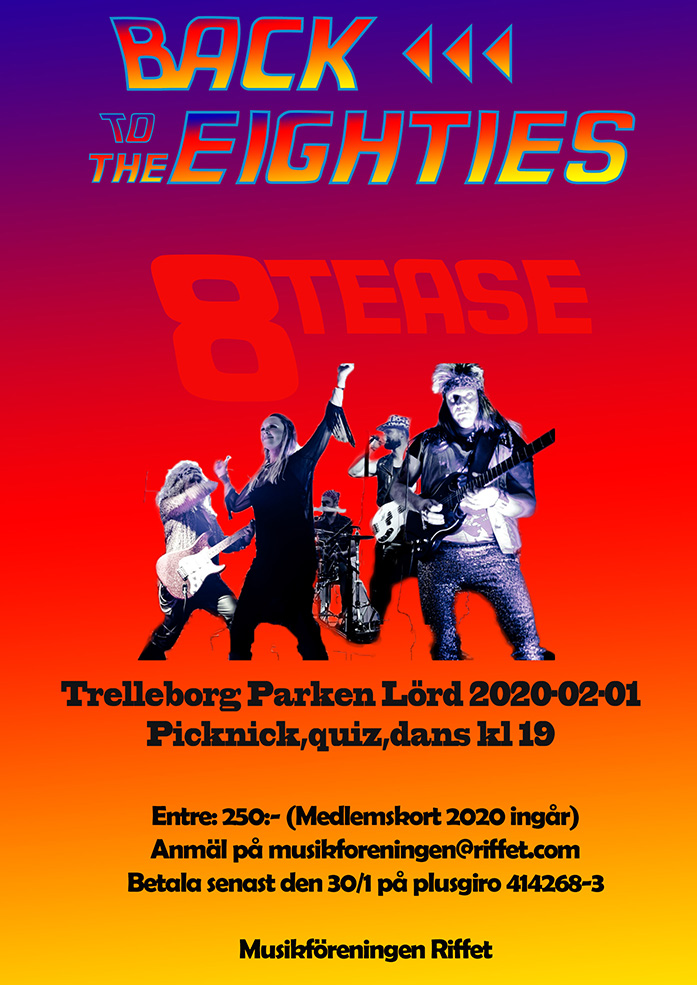 Trelleborg Parken Lördag 20200201
Picknick, quiz, dans kl 19.00
Entré 250:- (Medlemskort 2020 ingår)
Anmäl på musikforeningen@riffet.com
Vid anmälning så var vänlig att uppge namn och mailadress på alla deltagare,
vi behöver det för vår medlemsförteckning.
Var vänlig att betala senast den 30/1 på Riffets plusgiro 414268-3

OBS! Picknick = Ta med egen mat och dryck, vi har endast kaffeförsäljning.
Ni som har förbokat via mail och betalt på plusgiro har era namn på listan vid entrén,
medlemskort kommer att delas ut under kvällen.

Det går även att köpa biljett vid entrén den 1/2 om där finns lediga platser.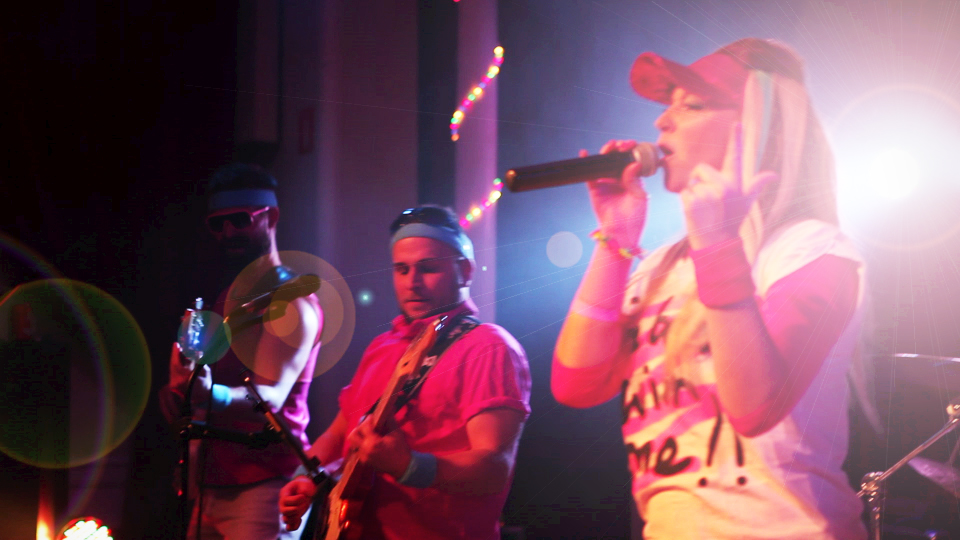 8 Tease is an 80tals coverband that was born as a spin-off of our Pop Tease band as more and
more clients were requesting 80s music. Little did we know exactly how much both us and the clients
love it! Jam packed with power, punch and pure 80s hits we guarantee a crowded dance-floor
from the very first to the very last song. The show band is made up of 80s Pop and 80s Rock.
Pink neon, sweat bands, muscles, flashdance, mash-ups, virgins and a limbo feature in our first set
which is dedicated to pop. Leopard print, leather, guyliner, amazing guitar solos, countdowns and
stage dives feature in our second set which is dedicated to rock. 8 Tease is available as a five or six piece
live band and features classic hits such as;

'Take On Me', 'Wanna Dance With Somebody',
'Beat It', 'Jump', 'Hold The Line',
'Livin' On A Prayer'and 'The Final Countdown'…

8 Tease showman and musicianship is second to none. Charismatic, funny, talented,
professional and hard working. They add something new and exciting to the coverband scene
with their quirky on-stage personalities, audience interaction, OTT costumes and pure audience appeal.
You don't have to have lived through the 80s to love 8 Tease! Non-stop, show-stopping fun!

Previous Clients;Marks & Spencer, HQ The Army, Ellas Kitchen, Claridge's, The Dorchester, The Ritz –
London Cambridge University, Royal Ascot, IFK Emtunga, Valand , Plus hundreds more…!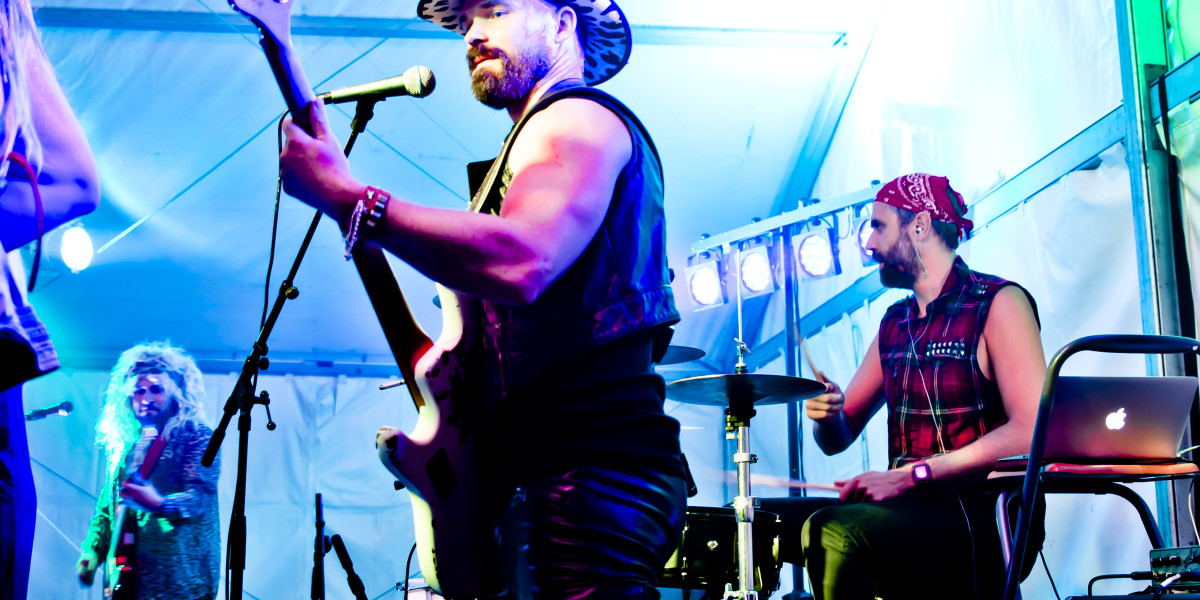 OBS ! Medlem kan ni bli genom att sätta in 100:- på Riffets plusgiro 414268-3. Ange namn,adress och gärna emailadress